Moving to the country…
November 23, 2015 @ 06:11 pm 🔗 Post Link
Friends, Home, Remi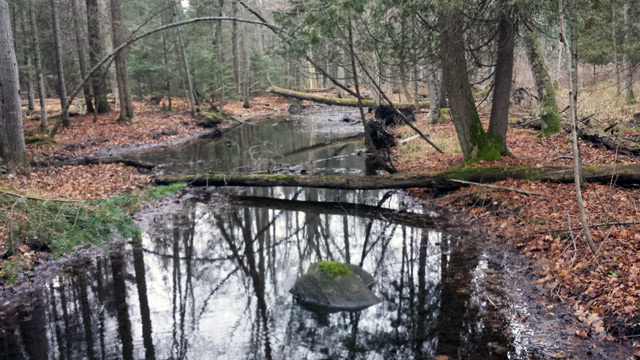 My buddy Joe moved from Cambridge to Puslinch. Basically moving from a city to a rural area. We drove up for a visit to see his new place on Saturday. He now has a ton of property (or so it seemed to me) which includes a dense wooded area. We went for a walk into his 'back acre'. The 'women' used the opportunity to gather branches for seasonal displays. (I think bdot is actually putting it together right now!) It was a fun evening. Monika fed us well and gave us a new appreciation for paprika. Pat, Jenn and Ava also made an appearance. More of the boyZ were invited, but as usual, we can't seem to gather in one spot. The evening also included a nice fire until it started to rain. The rain continued all the way home which made for a miserable drive.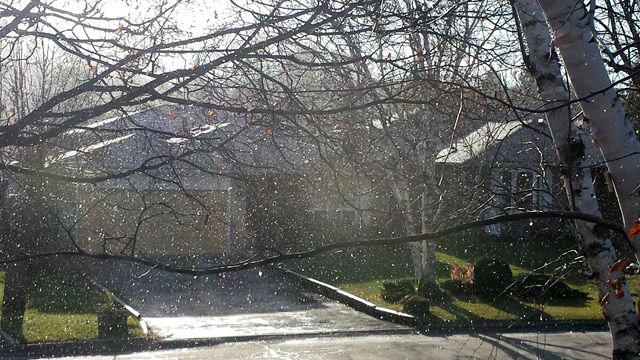 Sunday we did some shopping and continued getting the exterior in a festive mood. I think it is looking wonderful.
Remi is eating a bit more after the visit. We got some new food which she seems to like. Still… she is 18, which I read is around 88 in human years. So, she has had a good life. Would love her to stick around for another year or two provided she continues to eat but I'm not overly optimistic.
[Yes, the title is taken from President's… song Peaches]