Snow comeith
February 10, 2013 @ 09:02 pm 🔗 Post Link
bdot, Canada, friends, Buffalo Sabres, vacation, Gatineau Park, Lindy Ruff, Quebec, Wakefield, Winter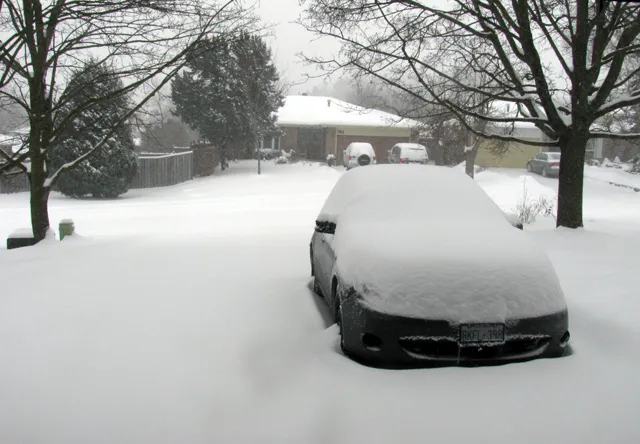 Thursday morning I went to Brampton for a bunch of medical tests my doctor requested. The first was for an ultrasound. I've never had one before, and I've never been to this ultrasound clinic either. It was close to downtown and finding parking was a bitch as usual. The test was conducted by a middle aged Russian women…her accent was very strong, I didn't understand her all the time. The test wasn't painful in any way but I was *covered* in a cold gel. It was quite uncomfortable. She gave me the end of a roll of paper towels to wipe it off. It wasn't enough to do the job. Meh. My legs and chest were scanned. You could hear the audio of my bloodflow. It sounded like it was flowing okay to me. *shrug* Next was the bloodletting. I've done it before. The most irritating part is the wait. Hopefully nothing turns up. You don't seem to get a call if they don't find anything.
A storm was expected to arrive Friday, and it did in spades! The biggest snowfall in probably a decade. My first snowday in ages! And did it ever snow… I got up at 7am and it snowed all day through to late afternoon. I shoveled twice. It was exhausted. By the end of the day my body was giving me the what for. We took the dog snowshoeing in Edelweiss Park.. it was quite a trek trail breaking all that snow. Phew. A epson soak helped a bit. I'm still feeling some strain…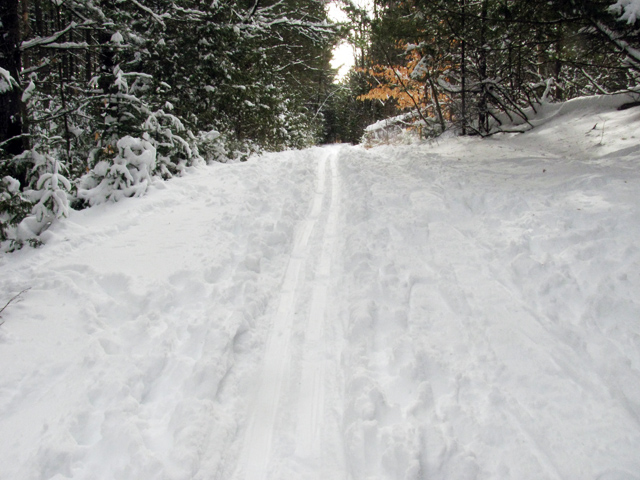 I took it easy Saturday since my body was in full revolt. Bdot visited her sister. I did some housework. Ho-hum. Today we finally got to Palgrave to ski! It feels like forever since we've been able to ski. We took a pretty technical route. We skied for about one and a half hours. It was cool and sunny, the conditions were perfect. Interestingly this same section a few years ago completely turned me off skiing as I found it immensely frustrating. Today I found it enjoyable. Yes the dead vegetation along the trail snagged the ski poles all the time and it was annoying… but overall it was fun and quite a workout.
Sadly our Winter fun won't last. It is suppose to be above zero tomorrow. Goodbye snow.