A Merry Christmas
December 29, 2016 @ 08:12 pm 🔗 Post Link
Art, bdot, Christmas, Family, food, Jennifer Woodburn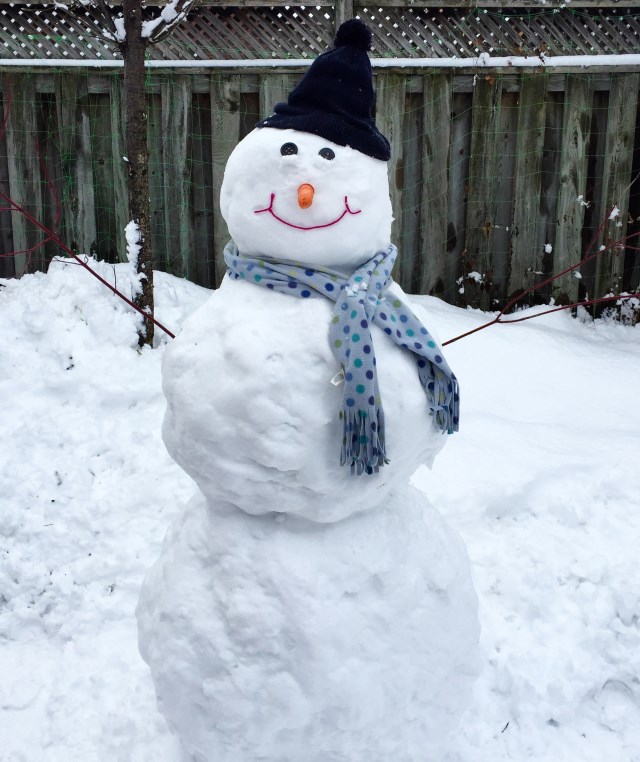 It has been a while since my last update. It has been a busy Christmas week!
My Mom came up Christmas eve. Steve-O arrived Christmas day from Carlton Place (near Ottawa). The first minor drama was the donuts. We thought we'd make it easy for dessert and get the Seasonal Christmas donuts from Beechwood donuts in St.Catharines. Well upon arriving here we decided to check them out… we ordered a dozen donuts and got only six. *sad trombone* The donuts we did weren't even the Christmas donuts and we thought they tasted like they had been made a few days earlier. That was disappointing. But no biggie. It did give us something to gripe needlessly about however. It was a lovely night we hit the hottub and relaxed. Bdot and I exchanged gifts Christmas morning. I got a bunch of thoughtful gifts including a Roland PM-10 for my e-kit, it is awesome and doubles as a secondary computer speaker. Bdot had planned to surprise me with a new brain for my e-kit. The DTX 502! But you can't do anything about a product that is back ordered from the manufacturer! I also received a Steam gift certificate (which is great since there is a Steam sale on right now!), a cozy sweater, a bunch of chocolates, drum sticks and another Powercube (check them out, they are great!). I gave bdot a Tanis Fiber Arts gift package and a piece of art from Jennifer Woodburn entitled Snow Glitter (16″ x 16″). She is an artist we have admired for a looong time. Now we finally own a piece. Thanks to the Loft Gallery for being responsive and working with me to get the piece. We will be back for more! (Hopefully)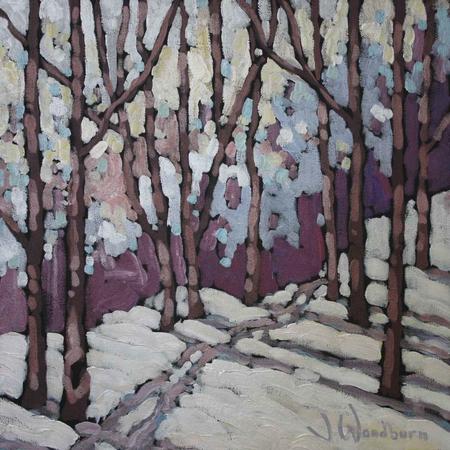 We hosted dinner for my Mom, Steve-O, Rhonda and JP. Bdot and I thought we prepped for dinner a lot before hand but bdot still spent most of the afternoon in the kitchen preparing, what was, a lovely meal. The turkey was delicious and the stuffing incredible. It was a fun night. Still, Christmas is a time of reflection. It was often difficult not to think of my Dad. I still miss him a lot.
Boxing day we were greeted with freezing rain. It was a mess. We were suppose to go to Anita's in the morning but due to the nasty weather, we didn't get there until mid-afternoon. It was a quieter affair as the morning guests has already left. Hockey was back on. The World Juniors made for all-day hockey. So far, so good for Canada. They just clobbered Latvia.
Yesterday we took advantage of another Christmas present, Nicola Ross' Halton Hikes. We did the Erin Village Loop. It was a lot of street walking. Not the best of hikes. The conservation areas were nice. The street labeled as Mill St. on her map is actually Millwood Road. Pretty long walk, the dog sure was happy when we were done.
It snowed again last night so bdot made a snowman. We have named him Claude. He is above.
We are planning on going to Perth for New Year's Eve.
I was happy to hear my Uncle's surgery went well today. It was suppose to be a very risky surgery. Phew. Finally something goes right in 2016.