Boyz Weekend
September 16, 2014 @ 10:09 pm 🔗 Post Link
Friends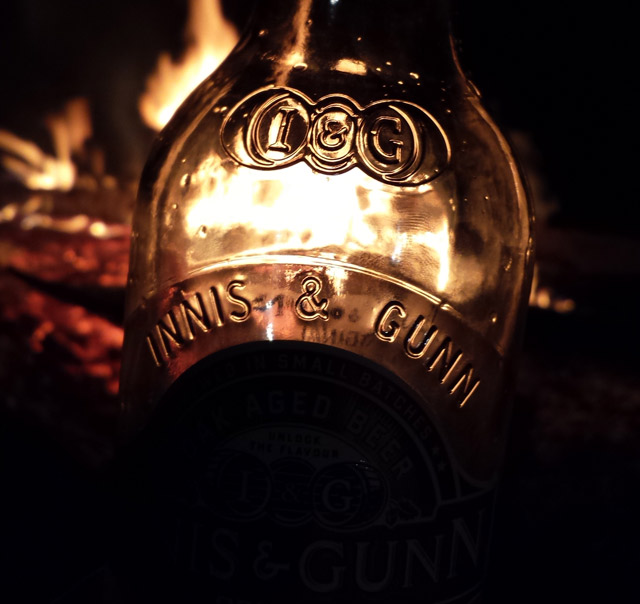 Friday afternoon nivek picked me up to travel up to our buddy's cottage near Jett Island. First however we had to get out of Toronto. Ever step seemed to take forever. Getting a few groceries and there was a long line-up. Delays on the 401. Argh. We ended up arriving in the dark which wasn't ideal as the cottage has boat access only. Fortunately JoeyJoe our host knows the short route very well. We brought a stupid amount of gear, including drums, amp, keyboard, guitars (both electric and acoustic)… the gear was set for a good jam. The first evening our buddy MikeMike has already arrived. We spent that night in front of the fire chilling with a few beverages. Nivek, as per usual, proceeded to burn everything that wasn't nailed down.
The next day the rest of the gang arrived. Double P, Andy, Dupid and his son Henri, who I met for the first time. He was fairly shy, I believe he is 8. Most of the time was spent eating, drinking and burning stuff. We did make one trip into Campbellford for food, beer and chocolate. Sunday we went for a walk into the 'bush' behind Joe's cottage. It is a untouched wilderness that stretches for acres. We came across a few odd structures that have long been abandoned. Pretty odd. There were lots of laughs throughout the weekend as usually occurs when we get together. I played catch with Dupid and her son and their ORANGE BALL. We tried to get the TFC game but could not find it.
We burned a lot of stuff. Some of the stuff we burned exploded. *smirk* Boys behave badly when left alone. Joe did some of his Winter prep. Unfortunately and unintentionally, he spilled some oil into the lake. The upside, the only upside, was the cool photos it created. I have to remember the place on the corner inside the Flea Market where Joe got amazing pepperettes.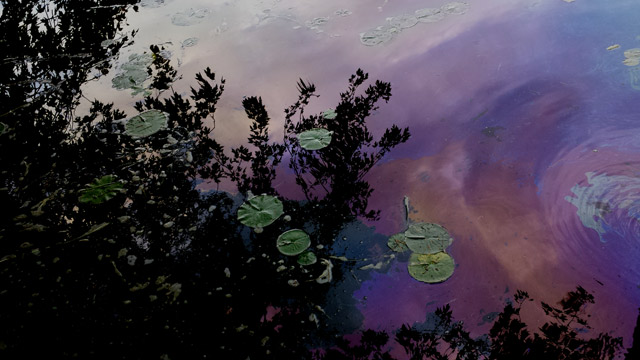 I got home Monday afternoon. Joe dropped me off to a quiet home as bdot is away at a conference in San Diego. We took an interesting 'backroads' route home, saw some interesting smaller towns in Ontario.