Bollocks!
August 11, 2012 @ 05:08 pm 🔗 Post Link
caledon, home, Dufferin Glen, golf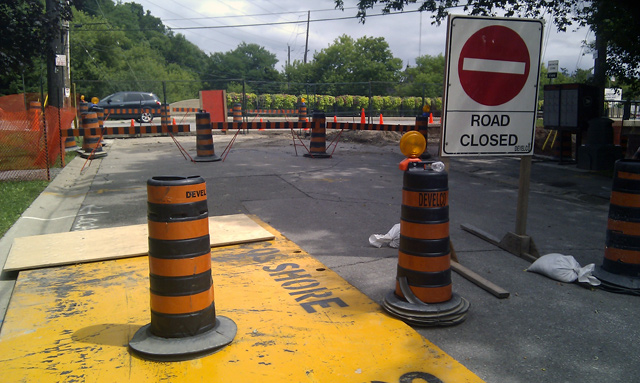 This is what I came home to at the end of my street. Which is usually the main exit for us…. I wonder how long the city will have that blocked off?… What a mess.
It looked like rain most of the day but we set the day up to try and get in some golf in the late afternoon. And we did! We drove up to Orangeville and played 9 holes at Dufferin Glen. This was the first time bdot and I played alone together and we both survived without injury. I gave up on driving and used low irons to tee off… I got a few par but mostly bogeys. My chipping was pretty good today! The course doesn't look like much from the road, but it is quite a nice course. The fairways are all well maintained and green. It is fairly short and there are only 9 holes available at the moment but another 9 are in the works. It was a fun afternoon of golf.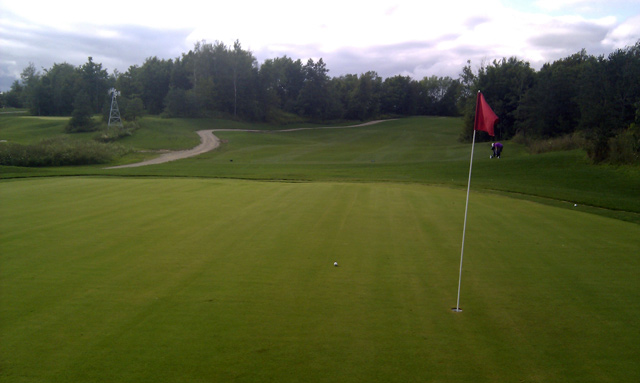 Finished most of the wedding ceremony tonight as well.