Icy Spring Blast
March 6, 2016 @ 10:03 pm 🔗 Post Link
Weather, Winter, android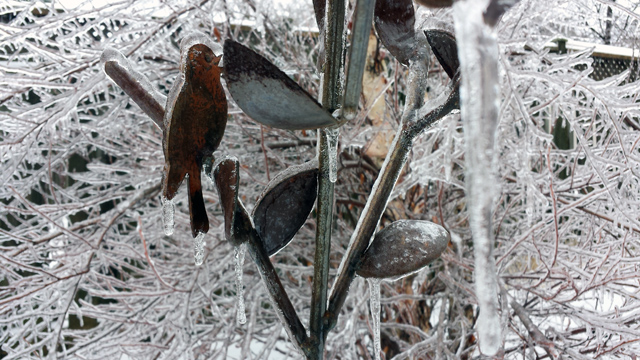 Spring welcomed the region with a nasty ice storm. My drive into work was very slow… I crept along the 410 at 10km/h. I did see a few cars in ditches. There are always people who ignore reason and driving conditions but considering how much ice there was, I saw relatively few accidents. The biggest issue for me when we get an ice storm is our poor trees. We planted a few trees in the backyard a few years ago and they have already endured two ice storms. I happy our primary Maple in the front, so far, looks like it is withstanding the icy blanket that covers it. It is quite beautiful in spite of its destructiveness.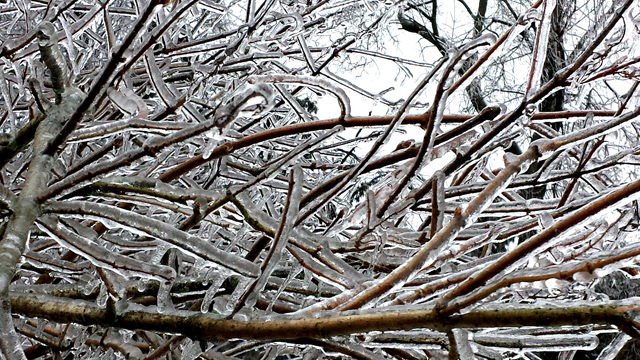 We are having Easter dinner at my Sister's tomorrow. My Mom is coming up early today to stay over at our place. I haven't seen her since she returned from Mexico.
I'm itching to pull the trigger on a Android Tablet. I like the Dell Venue 8 7000 (great name Dell :P) and the Nvidia Shield K1. Both reviewed quite well. The Dell's screen is exceptional, as is its battery life. The K1 is marketed as a gaming tablet. I don't really care about that. I would use it for content consumption not gaming but it is still a solid Android tablet. The Nexus 9, Pixel C, and Samsung Tabs are also interesting but I'm surprised by the massive price up for these products. So I'm really undecided. I even thought maybe a Chromebook, but I don't want to run Chrome OS, I definitely want to run Android. Ideally Android 5 or 6. Not Kitkat (4.4.4). Hmm….
I'm also still waiting for Remix to get a full release. I've yet to have it run with any of my video cards. Of any of the options having an Android based PC is the most interesting… I may get a cheap Dell to run Remix on…