Ahh, Blade Runner!
November 16, 2017 @ 09:11 pm 🔗 Post Link
health, home, Blade Runner 2049, Rogers, The Chair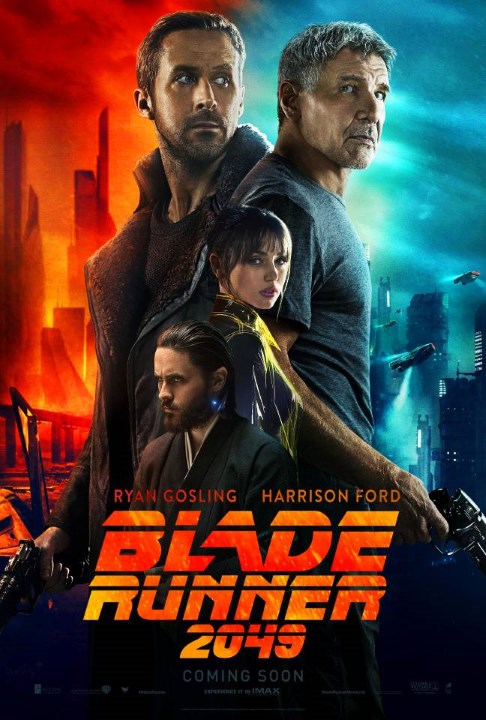 I've been trying to get to the theatre to see Blade Runner 2049 for a while now. For one reason or another, it hasn't happened… and the film is slowly disappearing from theatres. So, we merged some plans together and finally went to see it in Newmarket. It didn't disappoint. It was a slick Sci-fi film, borrowing a lot of the atmosphere from its predecessor. The music was striking and unsettling, much like the original score. I was concerned about Ryan Gosling in the film but he was stoic and impressive as a replicant. It took a while for the film to get going but once Harrison Ford hit the screen – the film soared. The visuals were stunning, often full of filtered foggy colour creating an eerie sense of unknown. I really enjoyed it. I'm looking forward to a high quality copy to watch at home. I hope this marks the beginning of more films in the series. ⭐⭐⭐⭐½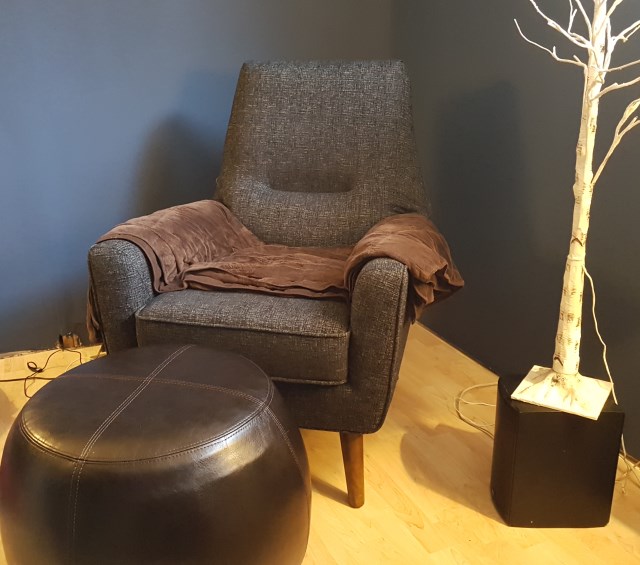 We painted and renoed my office a while back. Since then I've been searching for 'a comfy chair' to chill in and watch hockey etc.. The quest has included numerous stops to Homesense, Ikea and Costco. We even brought a chair home but it was dismissed. So I was quite surprised when Bdot called yesterday saying she may have found… the one chair. Happy birthday! So, yeah, it is a wee bit firm but I love the colour, aesthetic the good-sized arms. I'll just have to keep the cat from destroying it. Sigh.
Tuesday I had one of my wisdom teeth removed. So you may notice that I'm using smaller words now. I had built it up in my head to be quite an experience but it was actually painless, and MUCH better than my actual dentist. It does feel very strange, and it did bleed a lot, but it seems okay today, so far… As I age I appear to be falling apart.
I was expecting Rogers to come by today between 10-12, it is now 1:20. Must be nice to live in an alternate reality where you can treat customers with such callous indifference. Sigh.
My favourite ice cream is BACK!