And snow it begins…
November 18, 2014 @ 09:11 pm 🔗 Post Link
home, Winter, work, android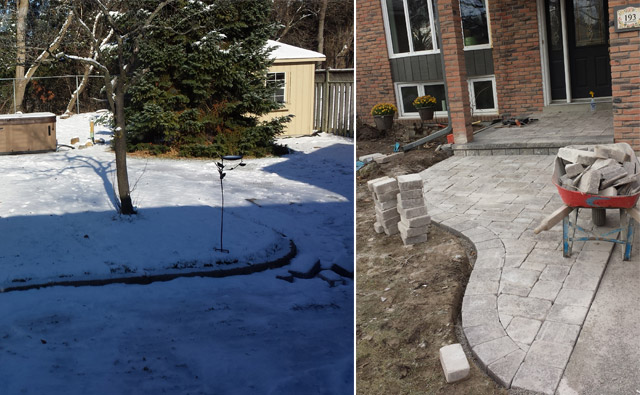 We've had the landscapers busy at work on the front walkway which is now in place and usable. (It still needs to be tamped down…) Then it snowed. Halting all the work on the yard. The main project we wanted done was the retaining wall around the hottub patio. With the sub zero temperatures the new stones are sitting idle on the patio. It may be a week before the it is warm enough for them to continue working. The day time temperature needs to be above 2. Hmm. So the yard is cluttered with a mess of tools and machines and incomplete jobs. Sigh. Come on Sun!
I had my first interview yesterday and it was a curious experience. It seemed quite formal to me and somewhat intimidating getting peppered by FIVE people in a round robin barrage of questions. The questions were tough too, requiring examples and situational thought. I think I answered some questions well and some not so well. I found the interviewers very difficult to gauge and frankly I was a little disappointed in the formality and stuffiness that I perceived. Regardless, I should hear by Friday.
After a few days with Lollipop on my Nexus 7… the battery life actually seems better. Still liking 5.0.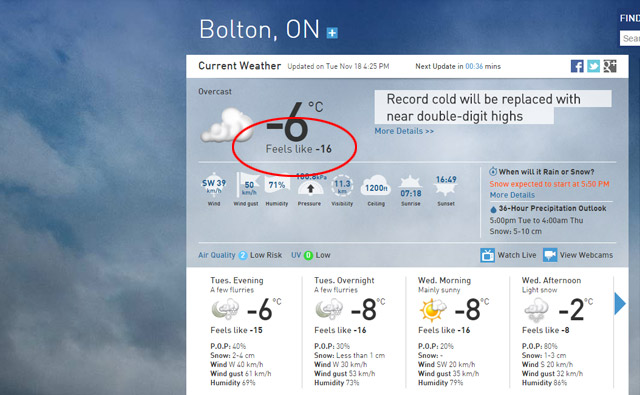 *Already* feeling like double digit cold. Sigh.