Long walk in Palgrave
February 14, 2022 @ 07:02 pm 🔗 Post Link
Caledon, Hiking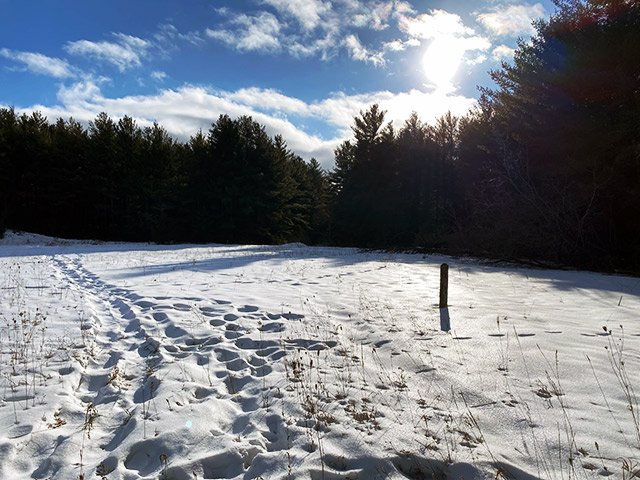 In what seems like forever, we got out for a long hike in Palgrave. It was long because we took a random right turn wondering where does this go?. Well, it was clearly a single track bike trail that twisted around the middle of the park. We have been going to Palgrave for years and didn't know it even existed. It was a long trail… The entrance was very inconspicuous too. I'll certainly come back to bike it. It looked like a great bike trail. A long walk resulted in a long hottub soak. Ahhhhhhhhhh….
The Canadian hockey Woman look pretty awesome so far. And the expected US/Canada Gold medal game is coming! The Men, uh, hmm… well. They play China again. If they win they should get Sweden… I'm not overly optimistic. Staal is boat anchor. What a poor choice by hockey Canada (so far anyway…)
Those miscreants are still in Ottawa. I was happy to see there were real protests against the occupation. Go home morons!
UPDATED
Another blog update, I've coded the image and caption separately in the database. It allows for better functionality as the data can be specifically tested. Not sure why I didn't do this originally. Hmpt.
Looking like Canada (Men's hockey) will make it to the Semis to play Sweden. Sweden will be a test…