Time Well Wasted
September 3, 2018 @ 07:09 pm 🔗 Post Link
bdot, Biking, computers, Family, food, geeky, android, Blu Wave, Humber College, linux, Little River Beach Park, OUYA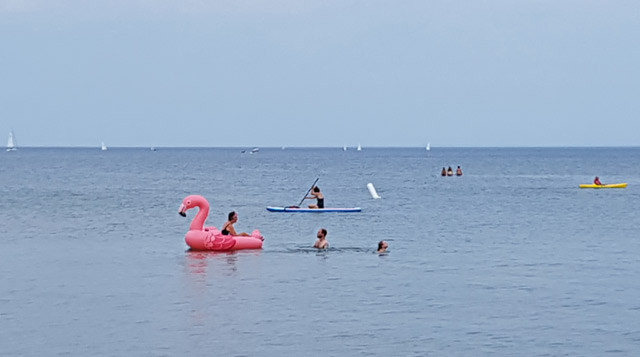 Saturday was a busy day that started off early. We drove up to the Collingwood area intending to look at some Stand-Up-Paddleboards at the Blu Wave end of season sale. Bdot is happy with her Catalina 11.4 but the opportunity to upgrade to a much newer model for (potentially) a few hundred bucks was quite appealing. We also grabbed a Catalina 12.6 iSUP for us to use. We liked the idea of its portability (we found later that it had metal loops right on the board so it was MUCH easier to transport/tie-down to the roof of a car inflated) and to have a second board so we could be on the water together. Unfortunately, there was only one new Catalina 11.4 for sale, and it was being loaded into a car by a very happy buyer as we pulled into Blu Wave's lot. Ho-Hum. The iSUP was an easy sell but bdot was tempted by some of the other SUPs still remaining. We came VERY close to leaving with the Catalina 12.6… but after reflection, bdot REALLY wanted to find a 11.4 solution that worked. (Ha, but we still left with two SUPs anyway, as she bought one for a friend) Today she sold her Catalina 11.4. We are still debating about getting another board (she would like to get a newer 11.4) or just make do with one board. TBD…
We spent the rest of the day at Little River Beach Park. Most of the parks along 26 were expectedly rammed. We lucked into finding this cute little park with water access, a small beach, and washrooms! It was a great place to test out the new iSUP. I really enjoyed it. It handles soooo much nicer than the Apsley Rec board I tried earlier this Summer. The day was made perfect with Kawartha Dairy Ice Cream and Indian take out. Mmm.
Yesterday we trekked into the Sun's burning heat to met my sister and BiL at IKEA. In the morning, before venturing out, we enjoyed a Mountain Bike ride in Palgrave. It was an oddly planned day. We saw them at IKEA for a few minutes then they were gone. *shrug* We found a few household organizational items. I scored two LED desk lights and an ottoman.
xIt turns out the OUYA was a huge disappointment. And while the hardware could (might?) still be useful, the little box is locked down to prevent easily installing a potential new, useful OS over it. I tried (Android) and tried (Linux) however…The Debian (Linux) installed failed because the Tegra 3 Driver listed in the install doc (dpkg -i tegra30-r16_3-*_armhf.deb) could not be found. (Yes, got nearly to the end of the process then no final, most important driver to be found…) SIGH. The Android 5.0 install failed much earlier with a problem I've had many, many times before… with the USB/Android driver (android_winusb.inf) failing. It NEVER works. So it was a big run around for nothing. I was able to install zippo, nil, nothing useful on the OUYA. Sigh. I wasn't expecting awesome, but connecting it to a TV via HDMI to play music or something would have been cool. I would be a nice, portable device… Maybe someone will figure out an easier way to install an OS in the future. I guess it goes back to the crawlspace.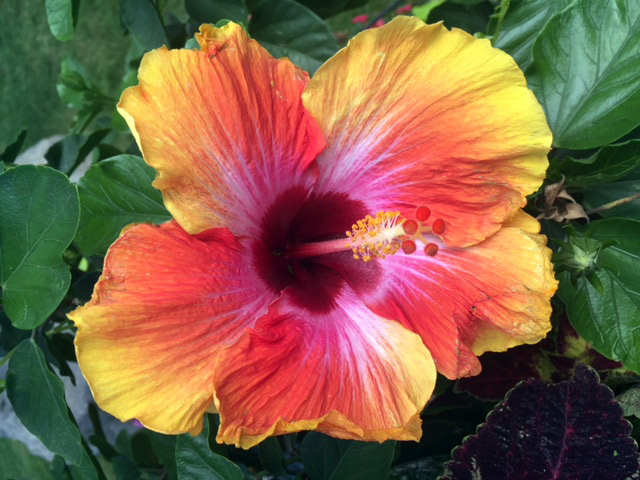 Miss you buddy.
Oh. And I'm returning to full-time school tomorrow for the first time in a decade. Phew. Humber. Hmm….