The Doors
November 6, 2016 @ 09:11 pm 🔗 Post Link
bdot, food, home, Skinnytaste, Toronto FC, Van Deusen Blue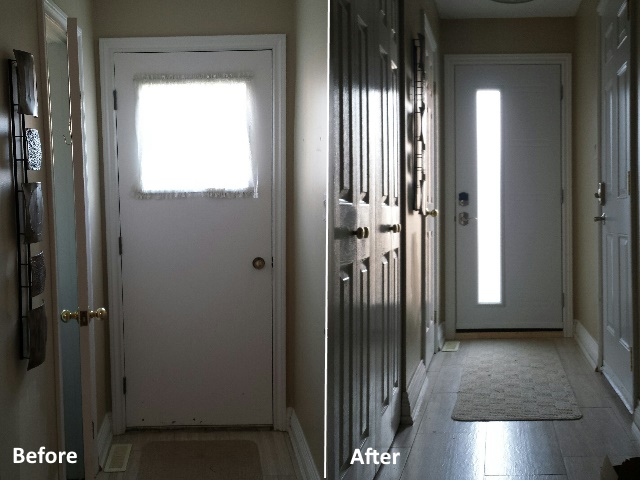 We've been wanting to use the side door as our main entryway since the renovation. The whole hallway was tiled for a reason. But the door there had issues with the lock and screen and it was frankly really ugly. Friday we had a new door installed! It is a beauty. So we'll be using that door as the primary entrance for now on. I'll post a daytime shot of the outside tomorrow. We also replaced the silly, air sucking octagon window that was in out master bath. See ya.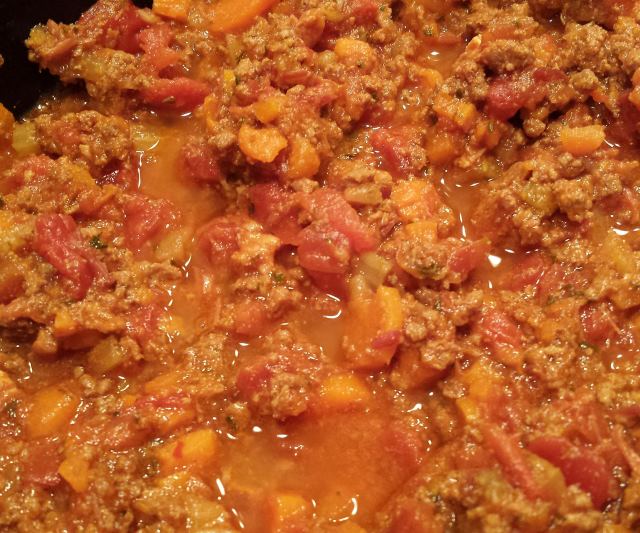 The Wife has been trying to get us to eat better. I don't mind provided the food tastes good and I don't feel like I'm sacrificing. She found a cook called Skinnytaste who's recipes we have been eating for a few weeks. I have to say I've been quite impressed. The recipes we have tried have been easy crock-post recipes that have been delicious. Thumbs up so far. I made a badass bolognese yesterday. Mmm mmm! Likely make this again soon with some minor modifications.
Well history was made today in the MLS. There will be a Canadian team in the MLS Final. TFC beat down NYCFC today 5-0… After a few goals NYCFC looked disinterested and defeated. It was the most dominant game I'e seen TFC play. On to to Montreal and hopefully some payback!
The Maple on our front lawn looks incredible right now. The leaves are a brilliant yellow. It has suffered some damage in the past few years. I hope it lives.
A thank you to bdot who has suffered in the dungeon and primed my mancave for painting. We did decide to go with Van Deusen Blue. It will be the first time the mancave has been a colour other than the original vomit powder blue. I can't wait. More photos as this moves forward.