Silver Linings
May 27, 2019 @ 07:05 pm 🔗 Post Link
Biking, caledon, hockey, Raptors, Storm the Trent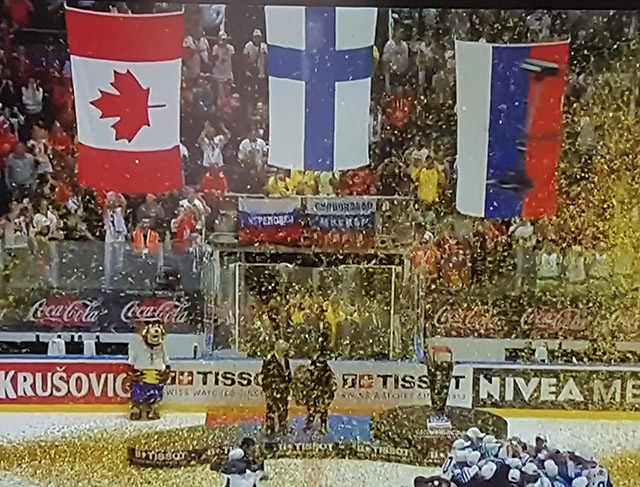 Canada has most of the possession and over 40 shots – but the Finnish Wall held firm – and Canada couldn't get more than one goal in the 2019 IIHF final. Kudos to the Finns, a "no name" group of guys that worked their system to perfection, and worked as a team to win. It wasn't glamorous, but it was highly effective. They shut down Russia, Sweden and Canada (twice) so, they deserve the title. Canada should be lucky to have medaled… as they were literally 1 second away from the Bronze medal game.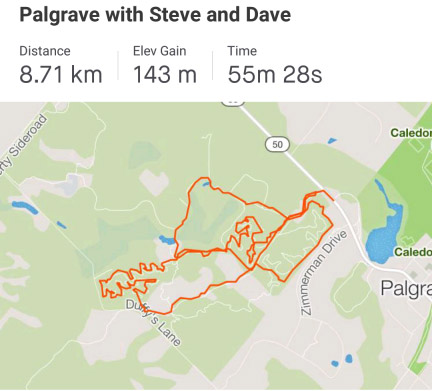 I guess upon reflection, I've been holed up for a while. Yesterday was the first time, in a very long time, I went out with some guys to do anything. It may not seem like much, but it was. A friend from ball hockey invited me out for a mountain bike ride at Palgrave. The day was sunny and warm, conditions were perfect. One of his friends, Steve, also joined us for the ride. It was a solid ride in Palgrave. I don't really know the biking trails as well as the hiking trails, but we made do… So kind riders offered us some suggestions on where to go, and they were very helpful. I like most of the sections in Palgrave. There is just one I don't really care for. It runs along a steep ridge and there are many tight switchbacks going uphill. Otherwise, it was a great ride and nice to get out with some guys. I can foresee doing it again.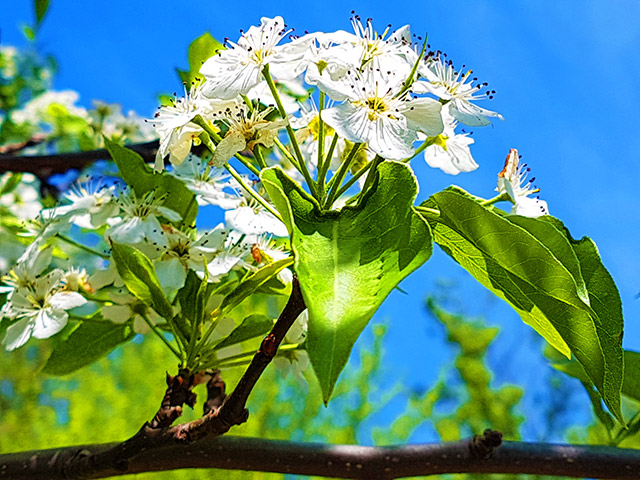 Our blooming Pear tree. Absolutely lovely this time of year. Smells nice too.
Bdot finished her Storming of the Trent! It was buggy and muddy, and she twisted her ankle very early in the race, but they finished and had a good time.
Raptors move on to the NBA Final for the first time in their franchise's history! Toronto turned into a big party and they did it right. No arrests. Amazing.