Rain Rain Go Away
May 9, 2017 @ 10:05 pm 🔗 Post Link
Family, geeky, Hidden Figures, Raspberry Pi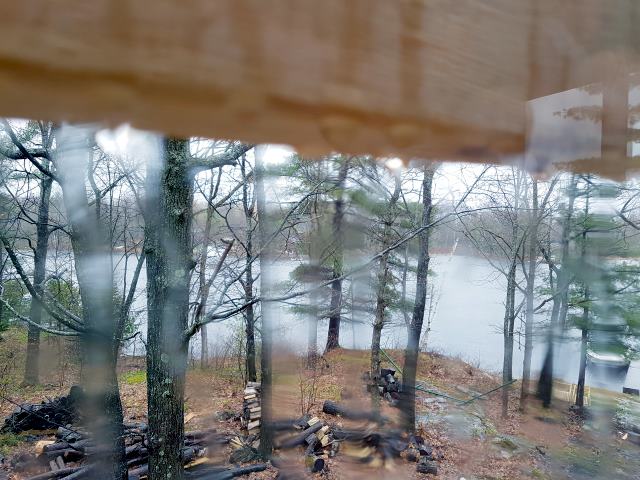 Rain? So what? Well… when it is non-stop for days… then it is far from so what. Across Ontario and Quebec, there has been serious flooding. It is so bad around Montreal that the army was called in. It is historic flooding in some areas. Fortunately, around the GTA (and North of it) the water drained off. The cottage we often go to in the Summer on Round Lake has flooding in the area. Ugh. Be safe people!
In spite of the dreadful forecast, we ventured up to the Sister in Law's cottage for the weekend. Yes, it did rain for most of the weekend, but we still enjoyed being at the new and improved, comfy cottage. Bill was putting his Raspberry Pi's to work in two different projects. The first, and clearly most popular, was Retropie. This project converts your Pi into a retro gaming machine! Yes, you can play SNES, N64, Neo Geo, PS2 etc. etc. (the full list is here)… the nephews were gaming non-stop all weekend. Retro games sadly have short 20-30 second loops, so the music did get annoying after a few HOURS. I've tested it out and eventually got my PS4 controller to work (the XBox 360 controller – which I would prefer to use, I couldn't get to function)… Sigh. Still playing with different games, ROMS and systems. I didn't own any of the Nintendos – so it is pretty interesting to browse the catalogue. The second project used a Pi as a Squeezebox Server/Player… I haven't tried this yet, but it looks promising. The project details for MAX2PLAY can be found here.
We did make one short trip to Coldwater. It is a cute little town. Of all the things I didn't expect to see… Coldwater hosts an annual Steampunk festival that attracts thousands! Huh.
In the evening we watched one the Academy Award nominated films Hidden Figures. It was certainly an interesting story. My favourite line was "At NASA, we all pee the same colour."
Enjoyed a Vicar's Vice with Bill.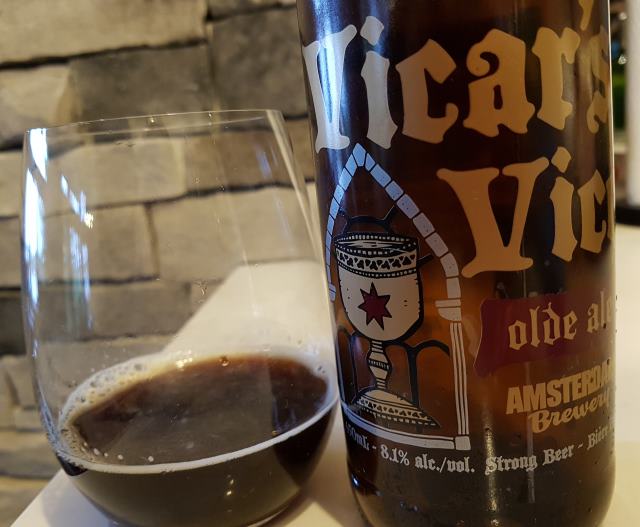 I'd certainly get it again.
Well, the story of the Robins has closed a few chapters today. There were three fledgelings, bdot found two this morning that didn't make it. Today I saved one twice that had fallen in the crack along our siding door. It is going to be close to zero tonight… We did try to put the bird in a nest, but I'd be surprised if it survives the night. I observed the robins for a while today. They are pretty stupid, but dedicated birds.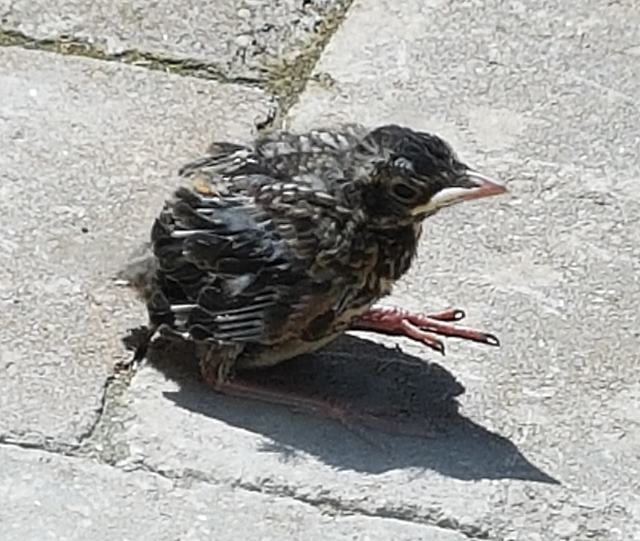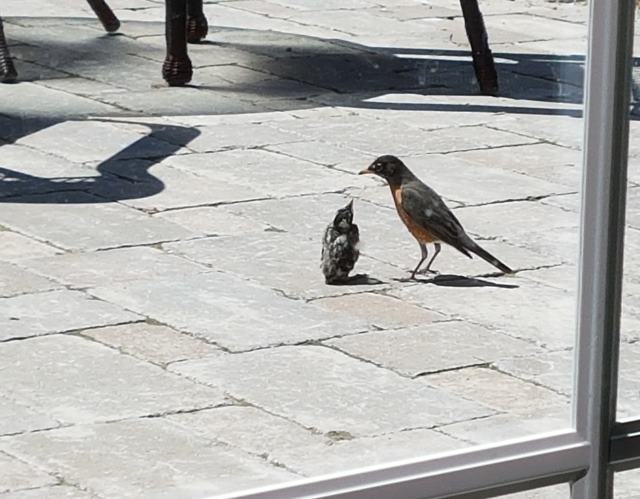 UPDATE!
Not sure what happened to the bird… it was wandering off toward the ravine last we saw it. Didn't see it or the parents today. Hmm.
Ha. Both game seven teams I was cheering for LOST. Sigh.
And I thought this was funny: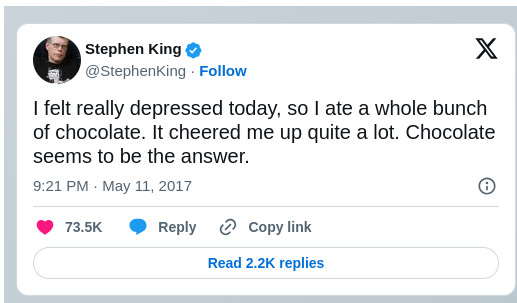 And the Sabres have appointed Jason Botterill as their new GM! He sounds like a promising candidate. That said, I was also excited about GMTM and he was sacked after a few years… so, prove it bro.