Canada plays for Gold!
January 4, 2017 @ 10:01 pm 🔗 Post Link
Canada, geeky, Samsung S4, Samsung S7, World Juniors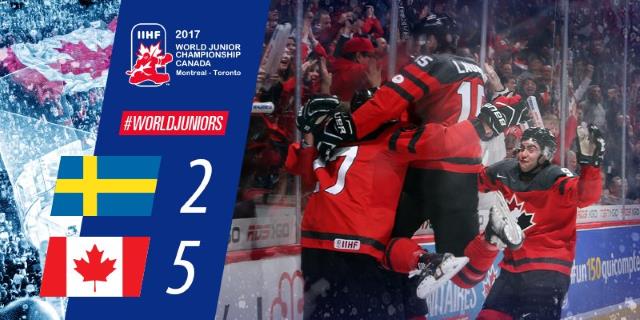 Well the US USA 🇺🇸 v. Russia 🇷🇺 game couldn't have been closer. It was tied 3-3 and tied after OT… it took 7 rounds of shooters for US to win. Incredible game.
The late game was Canada v. Sweden . Canada was actually the underdog against the powerful, undefeated Sweds. Canada started slow and let in some soft goals. Hart took over in net and Canada responded. The boys poured it on with consistent skating and attack. Even when up by two goals. (Did you watch Bylsma?) With an empty netter, Canada won 5-2. It creates a US v. Canada final tomorrow night! US won the first meeting. Go Canada!!
My S4 has been my incredible phone for many years… it still works pretty well but it is starting to show its age. Bdot eventually spoke to someone helpful at Rogers and was able to arrange for a update to a Samsung Galaxy S7. My first pick by a hair was the Google Pixel but since it is a so-called Premium phone it was an $200 but some ridiculous monthly fee. So forget about it. I'm excited to get the S7. I've already ordered my Otterbox for it. I can unequivocally say that the Ottobox case saved my S4 many, MANY times… it was an automatic add-on for my new phone.
I'll update once I get the phone.
UPDATE!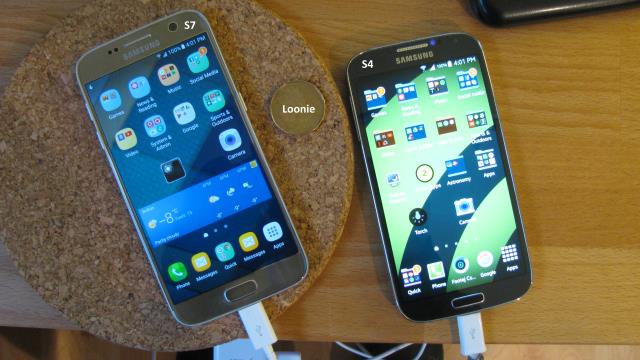 I got my S4 in December of 2013. So it worked well for about 3 years. (..and it still works… and I'm replacing the battery which – I assume – will fix the random, power related, spontaneous reboots… but we'll see. I will still use it for notifications/clock/weather/info on my desk.) Still there were odd system issues with apps randomly closing. Frankly it is just interesting to upgrade. I found out the S7 will be getting the newest Android 7 too as well. So that is awesome. Comparing the two phones the first big change is the screen. Moving from the S4's 1080 x 1920 441 ppi to the S7's 1440 x 2560 pixels 576 ppi is pretty dramatic. Of course it also seems snappier with twice the RAM and a Octa-core, 2300 MHz, Exynos M1 and ARM Cortex-A53 , 64-bit chip for the S7 vs. the Quad-core, 1900 MHz, Krait 300. I'll have to use it for a while before I can really gauge any performance. I've read about how great the camera is, we'll see. I do like the double home tap to access the camera quickly and the auto focus is lightning fast. It really seems like a logical hardware progression. More, faster, better. I'll report back after I play with it.
Bah. After an incredible tied game goes to OT… US scores one goal in the shootout to win the World Juniors. Canada had an OT PP and plenty of chances and didn't capitalize. How disappointing. Shootouts suck. Still silver is better than 6th last year.