Niagara Visit
May 1, 2017 @ 08:05 pm 🔗 Post Link
Family, Downton Abbey, Hickman Robin, idrinkcoffee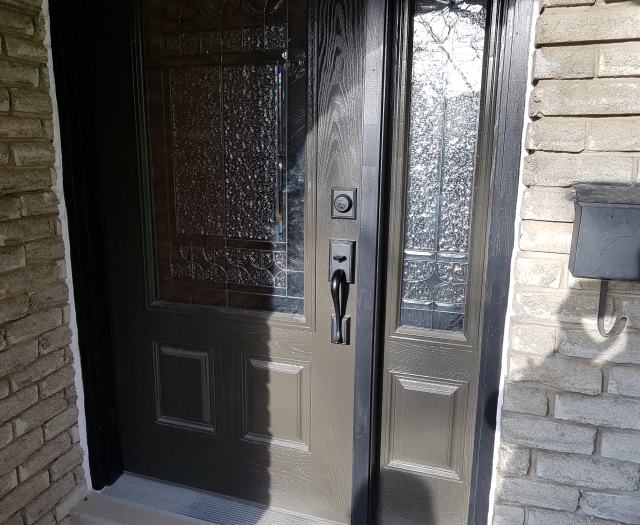 Bdot was away this weekend with some girlfriends near Lakefield. It sounds like she enjoyed her weekend away. While she was away I ran some errands and went down to Niagara to visit my Mom. One of the errands was to drop off our coffee grinder to get repaired at idrinkcoffee in Milton. People clearly love their coffee, as the store was very busy. We are waiting to hear back on the poor grinder's status. I don't get down to Niagara very often, so I was busy helping my Mom out while there. We moved her computer/computer desk to her old bedroom upstairs. This decluttered the room that she spends most of her time in. By doing this she could no longer use an ethernet cable to connect her computer to the 'Net. Yes, she needed a WIFI adapter. So after finding nothing at a very busy Costco, I found an adapter at Walmart. The adapter came with a driver on DVD. She didn't have a DVD reader. So, I had to move the entire system back to the original room, reconnect everything, download the driver then move it all back. Eventually, I got it all sorted out and she was a happy surfer. My allergies were going ballistic in her very catted house. Additionally, I was dealing with a headache I couldn't shake. So I bailed before dinner. I took the QEW home and took the lower Skyway bridge. Of course got stuck there for 20m with a boat. *eyeroll* It seemed like a long day by the time I got home. I was bagged.
We are getting our share of April/May showers now. Hmpt.
Bdot and I finished watching Downton Abbey last week. I really enjoyed the series. The characters were funny, interesting and engaging. I'll miss Mrs.Patmore witty quips, the painful Bates storyline, the banter between Violet and Isobel and, of course, hating Mary. The dialogue was consistently excellent. The subtle reactions of the characters were also enjoyable to witness. The settings were magical. I would love to visit them. And where did they get all those old cars?? They wrapped the series up pretty quickly in the final two episodes. Frankly it could have went on… The quest for the next great Netflix series begins.
We have booked a few nights at the Pinery this Summer!
UPDATE!
The Robin is still there. For whatever reason, it doesn't spook as easily later in the day, so I was able to get a shot. We spotted both parents in there a few days ago.