Golden Gretzz
August 6, 2023 @ 02:08 pm 🔗 Post Link
Gaming, Baldur's Gate II, Hockey, Canada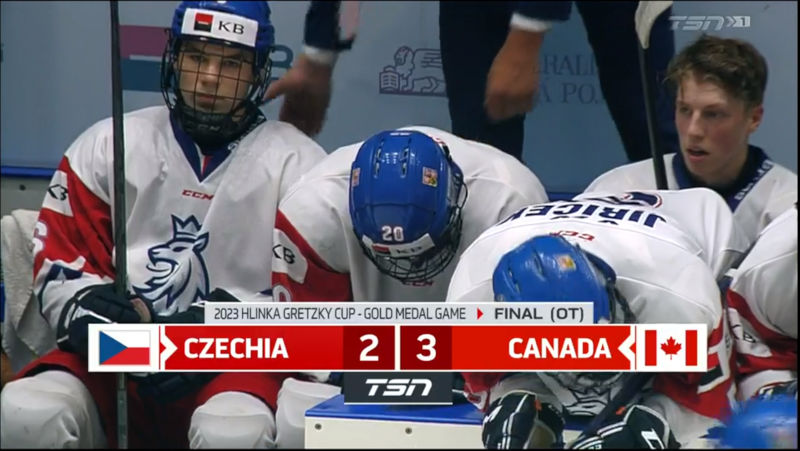 Not a lot of hockey on the tube right now. There was however the annual Hlinka Gretzky tournament held in Czechia this year. I've been watching the highlights as Canada was progressing through the tournament. They have really been lighting it up. The Gold medal game was certainly a different beast. Yes, the Czechs played well... but the refs did all they could to try and get a win for the home crowd. It was pretty awful officiating. Not calling against the home team then the next same play calling against Canada. The penalties ended up 9-3 against Canada... IN A GOLD MEDAL GAME. In spite of all the adversity, the Canadian boys battled and got the game to OT. The first OT was nearly over when Malcolm Spence found a loose puck near centre ice and darted in alone on net. A patient goal score waited the goal out then ended the game, giving Canada the gold. Incredible!
I've been burning though BG3. I'm into some areas for the first time and not as immediately impressed with them. Visually they are nice but... where are the quests in the Underdark and Monestary areas? I seem to be wandering around aimlessly in these areas... *shrug* It is a nice add from Larian to have the hirelings. At any time you can go to camp and add any type of player you want. I somehow missed the NPC Wizard so I looked if I can add one, and yup you can... AND the character gets levelled up to your level! I'm not that surprised to see the game with close to 800k concurrent users on Steam. Larian are getting a lot of good Press by bucking the money hungry cooperate greed that has got into games lately. NO micro transactions. NO limited content. NO paid DLC. NO monetisation BS. NO monitored online account. NO app signin. What a breath of fresh air. Some of my favourite lines from Steam BG3 reviews: "Can throw children. At other children." "This game is the middle bite of the cheeseburger." "I am 71 years of age and kept thinking it will not be ready before i go so yippee thank you larian you have made an old man extremely happy this game is the best." "600 hours mostly in character creation" "90% hit chance. Miss. 90% hit chance. Miss. 90% hit chance. Miss. You have died."
Brian was over today with the dog. We got takeout sushi. We were all so stuffed we turned down getting DQ...
U.S. out of the World Cup on PKs vs. Sweden! :O