Game of Life
May 21, 2019 @ 07:05 pm 🔗 Post Link
Family, food, outdoors, Dundas Valley Conservation Area, Game of Thrones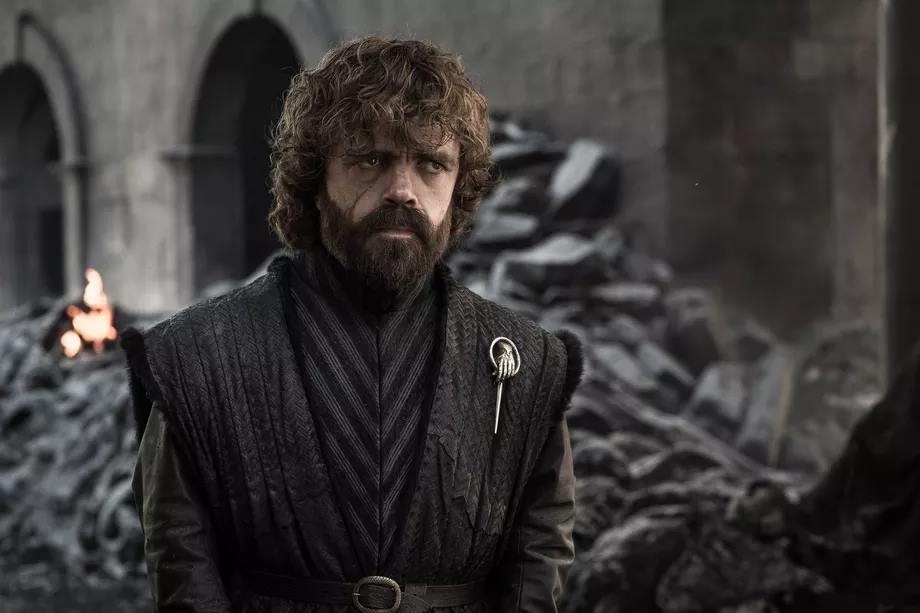 Well. Game of Thrones is finally over. Eight glorious seasons. While not everyone liked Season 8 (some clowns even writing a petition *to change a TV Show ending* *epic eyeroll*) I thought it was an ending no one expected or probably wanted. True to form, there was no magical happy ending. Just the random, left field, cop-out choice, that the series has been dropping since its beginning. That said, I'm hardly going to complain after 8 seasons and hours of incredible acting, plots, characters and delicious fantasy. I've read HBO has already begun filming the first spin-off from the series. It was a shame seeing Dany fall into madness and ultimately become the thing she wanted to destroy. Dany became the wheel. I will miss so many characters. I loved Tyrion, Arya, The Hound, Jon Snow…
It has been the busiest weekend for physical activity I can remember. Friday was ball hockey. We didn't have a enough players for our team (as did others) so we played two pick up games basically. It was still fun. The first game was White team v. The other teams, they still won. I got sacked, not once but twice. Seriously, WTF. So that ruined my first game. The second was sticks-in-the-middle. Random but still fun.
Saturday we drove down to the maze of Hamilton. Bdot found some bike parts for a killer deal so it was worth the drive down. We brought the dog and turned the afternoon into a walk through Dundas Valley Conservation Area. It was really a nicely maintained park. The trails were wide and largely accessible and seemed to venture off everywhere. We didn't want to exhaust our poor old dog so we cut the walk down. We were going to try and reach some of the Falls in the park but it was getting too long and too late in the day. We'll be back. The Park looked like it might be great for biking too. We treated ourselves to Bolton Curry for dinner. We didn't leave a single speck of food.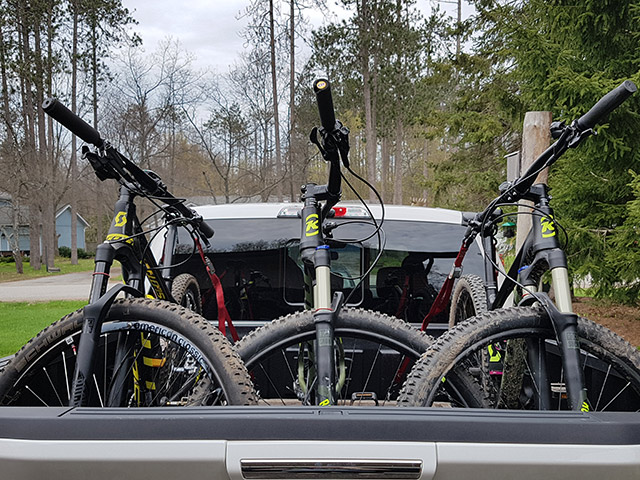 Sunday we ventured up to my Sister's after a long shopping morning at MEC. JP took us biking in the incredible Copeland Forest. We got rained on a bit but didn't mind. The trails seemed a bit more forgiving than Albion or Palgrave. Still, I was really tired by the last 30m of the 2h ride. Dinner was yummy kabobs again. We also enjoyed a variety of interesting beers. It was a fun night.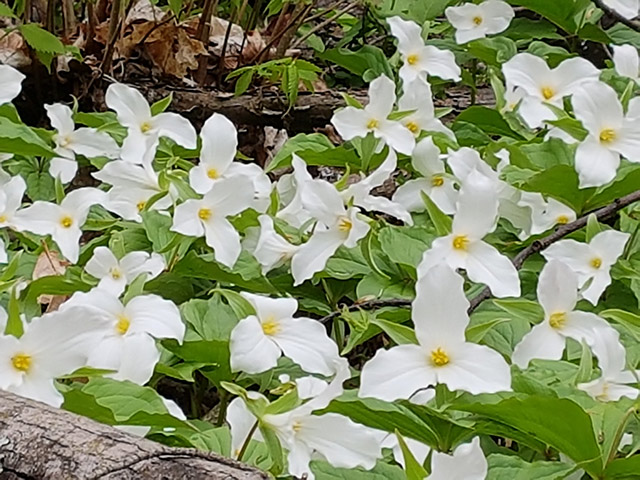 Today I did some yard work. In spite of my legs protests, we walked in Glen Haffy. The trilliums were pretty nice. It was a cool, cloudy day. In Haffy we spotted a Scarlet Tanager, (IDed by bdot) what a stunning bird.
We found out one of our neighbours is moving. I guess that is disappointing, I prefer the devil you know…
Raptors won a game. They will need to win tomorrow however to make it a series.
Just deleted all my content off my ex-host. That felt good. Also left them a note. *clowns*