Taking flight
January 23, 2018 @ 08:01 pm 🔗 Post Link
Family, food, In Memoriam, Barnstormers, Belgium, Lenovo S10-2, Ursula K. Leguin, Wally, Windows XP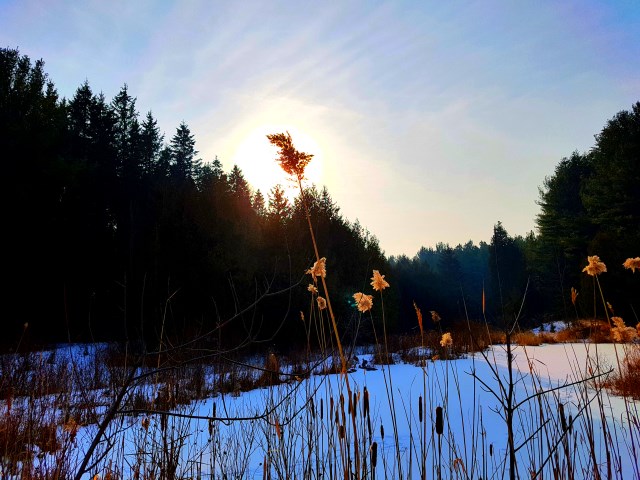 We enjoyed a walk in Palgrave last weekend. We did have a dog charge us – and I didn't think that was okay – but the rest of the walk we came across decent people. We are lucky to have such a nice area to walk in so close to home.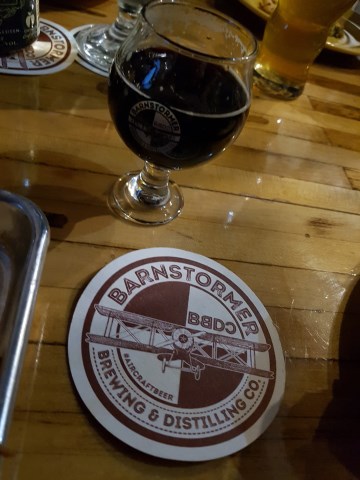 It was my Brother in Law's birthday last week. He was busy the weekend right afterwards so we finally caught up with him last weekend in Barrie. We met him and my sister at a bar/pub I've never been to, called Barnstormers. It has a curious aviation theme with various plane memorabilia all over the pub. I was most interested in trying some of their beers. I enjoy taste testing flights. I tried the Windshear Watermelon Summer Ale (Yes, tried it mid-Winter… certainly would be refreshing on a hot night or Summer BBQ), Flocking Fokker (interesting),… the others aren't listed on their website, one was a raspberry pale ale, the other a porter. The beers were decent. I would try more. The food was really hit and miss, however. The pizzas got good reviews as did the burger. I had the BBQ platter and was quite disappointed with it. First off it is over $20 and I found the portion was small. It came with two sauces, one was disgustingly vinegary which I didn't use, the other was a spicy BBQ sauce which was okay. The sides were an uninspiring overly mayoed bland slaw, cold potatoes, and some well toasted (nearly burnt) bread. Meh. The meat was okay but far from filling. I wouldn't get it again. Service was friendly but not overly attentive.
Bdot is going to Belgium! One of her best friends' daughter is taking some courses there and has some accommodations – so she will be going for a visit during March break with two friends. I expect it will be an incredibly memorable trip. I'm hoping for some premium chocolate.
Sabres won a game. Shocking. I watched both divisional finals of the NFL playoffs. Both teams I was cheering for lost. *eyeroll* So, the Superbowl is a non-event for me this year.
I've been trying to get an OS working on my, now decade old, Lenovo S10-2. It really owes me nothing at this point. I had all sorts of grief installing Linux distros on it. I tried about six before giving up. They would fail to boot with some fsck error (or whatever) that resembled "/dev/sda1: clean, ***/*** files, ***/*** blocks"… I read many threads, rebooted 100x, formatted, reinstalled and couldn't get rid of it. I was about to chuck it then I thought…Yeah, XP is old and nothing supports it anymore, but it is better than nothing… After a few misfires, I have got XP up and running on it. Ha… Chrome/GMail both tell me to upgrade my OS. The system can't handle a more recent MS OS… so I'm stuck with XP. It isn't bad for a decade old OS. I won't use it for more than some basic browsing, so I'll see how it fares. Found Wally 2.4.5 to rotate my wallpapers. 😀
UPDATE!
Gah. XP is simply too old to use… I've upgraded to 7. Hopefully it will run okay. I'm not expecting miracles, the old laptop DID meet the minimum spec requirements. At least I can use a modern browser.
UPDATE!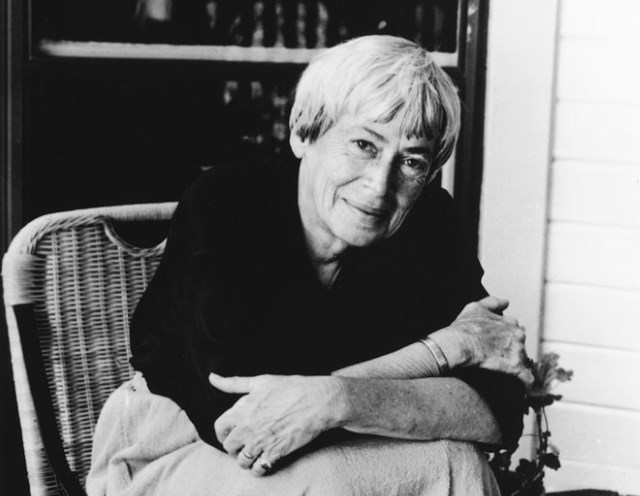 2018 is off to a sad start. I just heard of the passing of one of my favourite authors Ursula K. Leguin. I've followed her for decades. R.I.P. Some of her words:
"Freedom is a heavy load, a great and strange burden for the spirit to undertake. It is not easy. It is not a gift given, but a choice made, and the choice may be a hard one. The road goes upward towards the light; but the laden traveler may never reach the end of it."
― Ursula K. Le Guin, The Tombs of Atuan
"This is. And thou art. There is no safety. There is no end. The word must be heard in silence. There must be darkness to see the stars. The dance is always danced above the hollow place, above the terrible abyss."
― Ursula K. Le Guin, The Farthest Shore
"It is very hard for evil to take hold of the unconsenting soul."
― Ursula K. Le Guin, A Wizard of Earthsea
"But it is one thing to read about dragons and another to meet them."
― Ursula K. Le Guin, A Wizard of Earthsea
"Love doesn't just sit there, like a stone, it has to be made, like bread; remade all the time, made new."
― Ursula K. Le Guin, The Lathe of Heaven