Finally Together
December 23, 2021 @ 07:12 pm 🔗 Post Link
Christmas, Canada, Food, Friends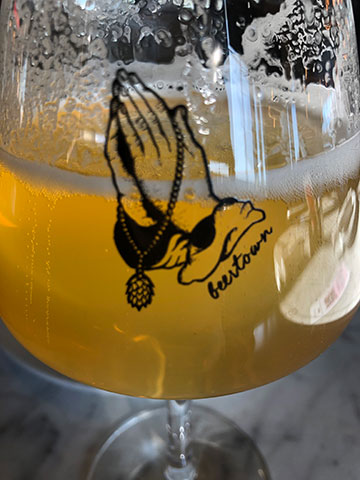 It feels like an eternity since the covid pandemic started. I've been at home the majority of that time. I've seen very few people and really have gone out very little. It looks like this is going to drag on for at least a few more months as another variation has surfaced. Ugh. So Christmas is going to be my Mom. That's it. Post Christmas is at the cottage with my sister in law and her family – that's it. No big family dinners this year. It is looking iffy as to a white Christmas too. There is presently snow so… hopefully it lingers.
After nearly two year of not seeing my friend in person… we managed have a small gt together at Beertown in Burlington. It was a solid pub. Lots of local beers and a killer brisket burger. Five were invited and three showed. *shrug* It was great to see Joe and Pat and catch up. Conversing with people you've known for decades is not the same online… in person you really open up and see the emotion of a real conversation. I was glad to hear they are doing well but clearly all our parents are aging. Hopefully we can have a full gathering at some point in January.
The NHL has cancelled and closed down due to Covid. And the NHL are not sending players to the Olympics. Lots of wonderful hockey news. Sigh.