Snowpocolypse 2011!
February 2, 2011 @ 11:02 pm 🔗 Post Link
Winter, Palgrave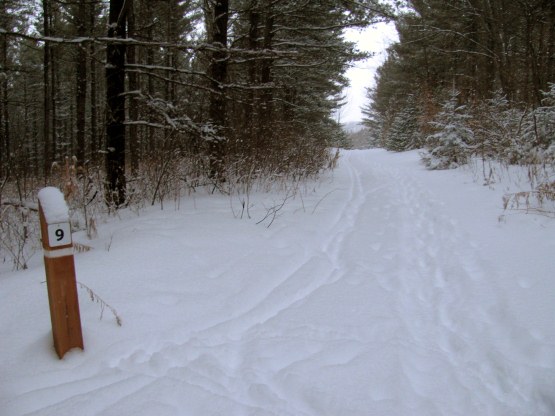 Yes the first major snowfall of the Winter… The News went pretty wild about it. It likely was pretty bad in the worst areas. In Bolton it seems just like a normal long snowfall. Certainly nothing special, and definitely not Snowpocolyptic. Still… I got to stay home so, whatever. *smirk* I shoveled the driveway twice.
B. moved her desk into the den. So yes we shared an office this afternoon. There was remarkably no bloodshed.
In the late afternoon we ventured over to Palgrave to go snowshoeing. It was very pretty in the forest with all the newly fallen snow. Some areas were close to a foot deep. It was a nice reprieve but it will be back to the grind tomorrow.