Uplifting Carols
December 5, 2023 @ 11:12 pm 🔗 Post Link
Christine 'GOAT' Sinclair, CANWNT, The Toronto Mendelssohn Choir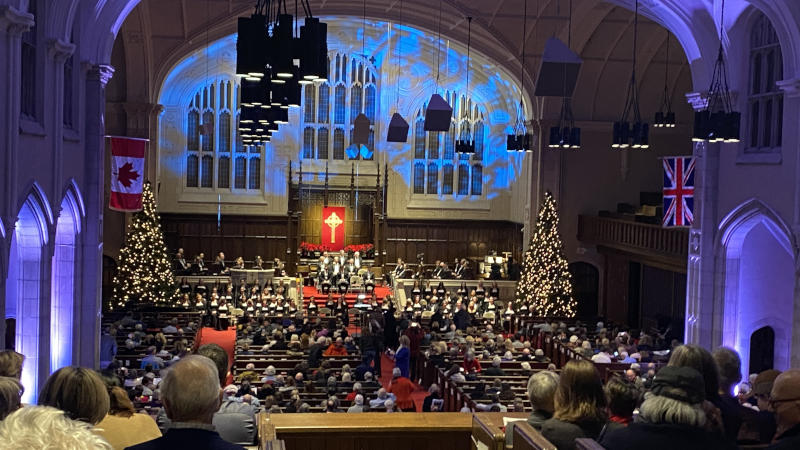 We met up with Bill and Anita downtown Toronto this evening for an evening of Choir music. The Toronto Mendelssohn Choir presented a Festival of Carols conducted by Jean-Sébastien Vallée. Getting was a pretty slow drive to downtown. We eventually detoured through some nice subdivisions with some lovely Christmas spirit. The spirit continued inside Yorkminster Park Baptist Church. Strangely, no one checked our ticket when we arrived. I mean it was um, pew seating, but it was assigned. *shrug* There didn't seem to be any issues. The choir was really interesting. I certainly preferred the FULL choir. For some songs they used only a very small number of singers, and up in the balcony they were hard to hear. I was quite impressed by choirs' ability to sustain a note. Jez. I also liked a lot of the male vocalizations. The highlight was how they worked one song to include saxophone. What a smooth, beautiful sound. It worked really well with all the vocals and vocal harmonies. While I certainly did enjoy a lot of the songs, some of it was a bit dry. I would have thought the song selection would have had more impactful offerings. Songs that really emphasized the incredible choir that was available. Still, a fun night. We kept waiting for the groovy organist to cut loose a little In-A-Gadda-Da-Vida, but sadly, it didn't happen.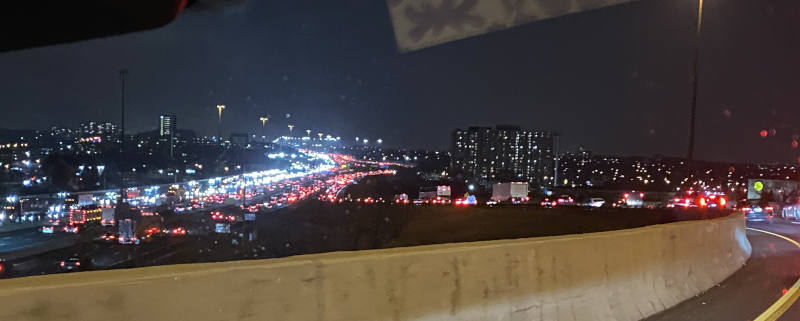 Christine 'GOAT' Sinclair played her last game for Canada tonight. Cheers to the greatest goal scorer in soccer history. CANWNT won both friendly against Australia (who clobbered us at the World Cup).
Oh shocking! Sabres lost again. Glad I was out and missed another home stinker.
Migrated the club website today. It was quick and painless. I love the new backend I get to play with as well...